"SNOW MIKU 2023" Illustration Holoposter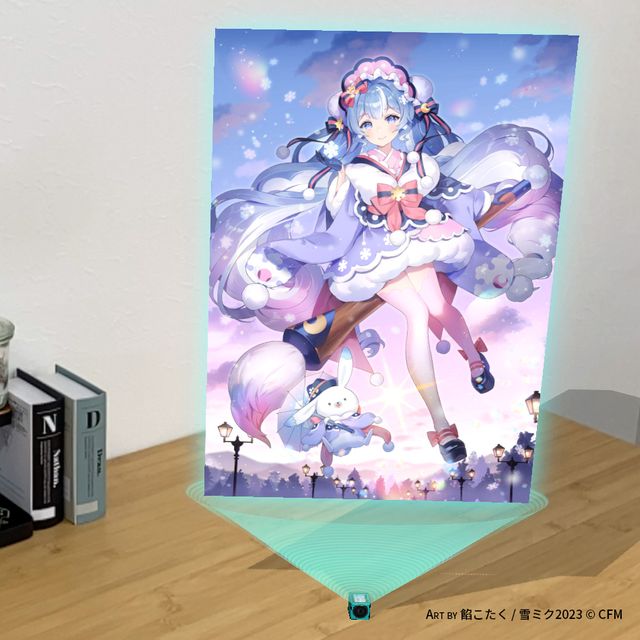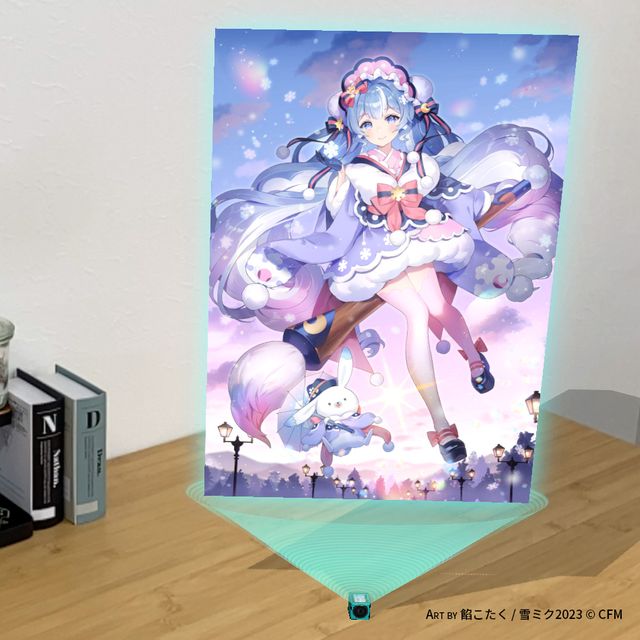 Description of item
"SNOW MIKU 2023" illustrated holoposter is now available!!
This holoposter displays illustrations like holograms that can be enjoyed. Using the spray function of the HoloModels app, you can adjust the size and place it anywhere you like. It can be viewed with a smartphone or VR, and can also be enjoyed as a digital interior. Digital figures purchased via the official MIKU LAND website or THE SEED ONLINE can be used within the "HoloModels" app and "Virtual Cast". ====== ▼"SNOW MIKU 2023"Official website
https://snowmiku.com/2023/
▼ What is "Hatsune Miku"?
https://piapro.net/
Developed by Crypton Future Media, Inc., Hatsune Miku is a software application that allows anyone to sing a song by inputting lyrics and melody. Hatsune Miku became a movement when many creators made music with it and posted it on the Internet. Miku Hatsune has also attracted attention as a "character" and is now active in a variety of fields, including the development of goods and live performances as a virtual singer, and her popularity is spreading around the world. Rin Kagamine, Len Kagamine, Luka Megurine, MEIKO, and KAITO are also virtual singers developed by Crypton Future Media Inc. ====== ▼Download the HoloModels app here.▼ Android:
https://play.google.com/store/apps/details?id=jp.Gugenka.Holomodels&hl=en_US&gl=US
iOS:
https://apps.apple.com/es/app/holomodels/id1555650932
Please make sure that the HoloModels®︎ app is working properly on your device before purchasing the product.
Sales area
Worldwide (excluding some areas)
Attached items
■Main item
"SNOW MIKU 2023" Illustration Holoposter
Loading...