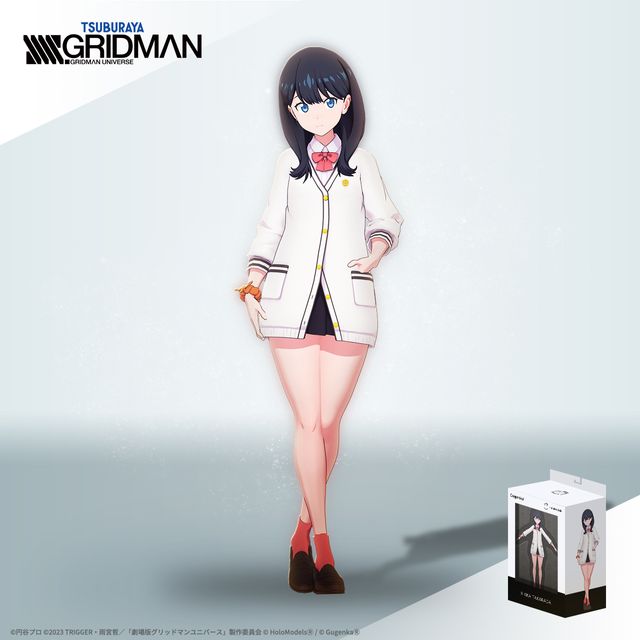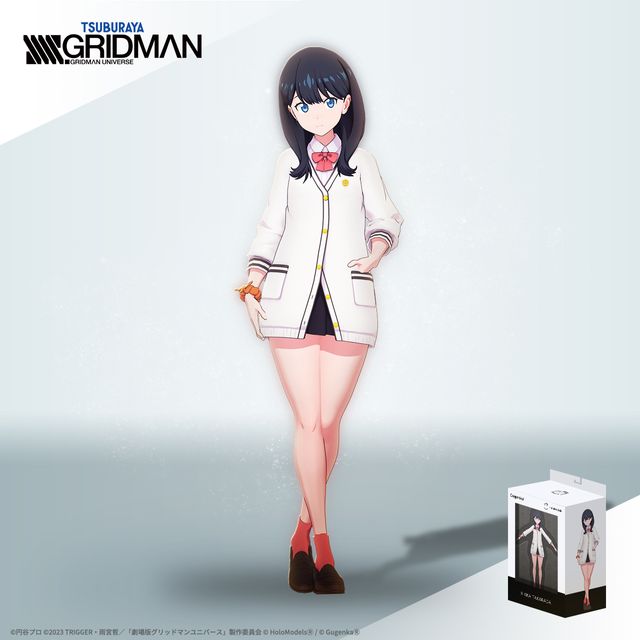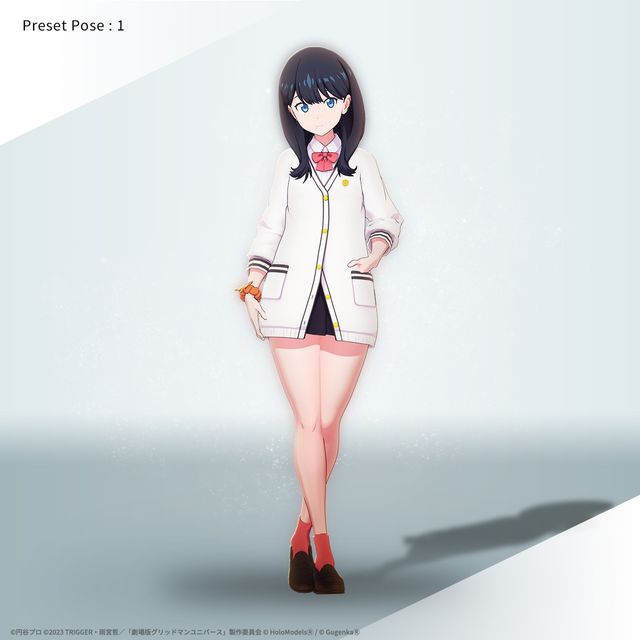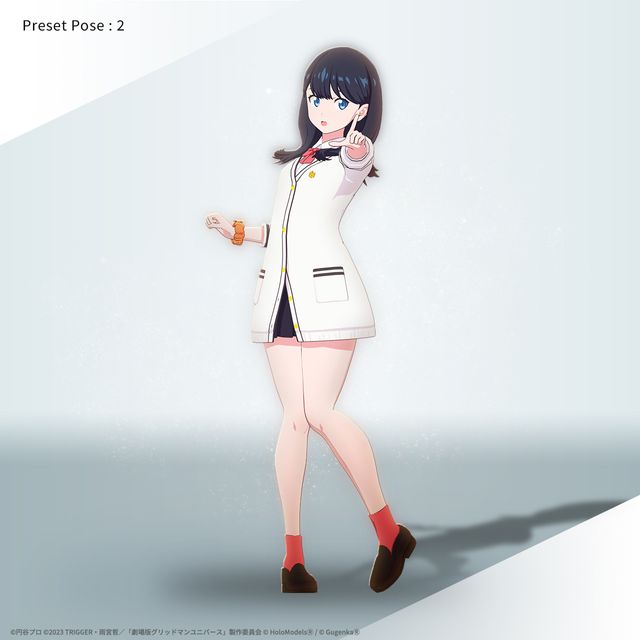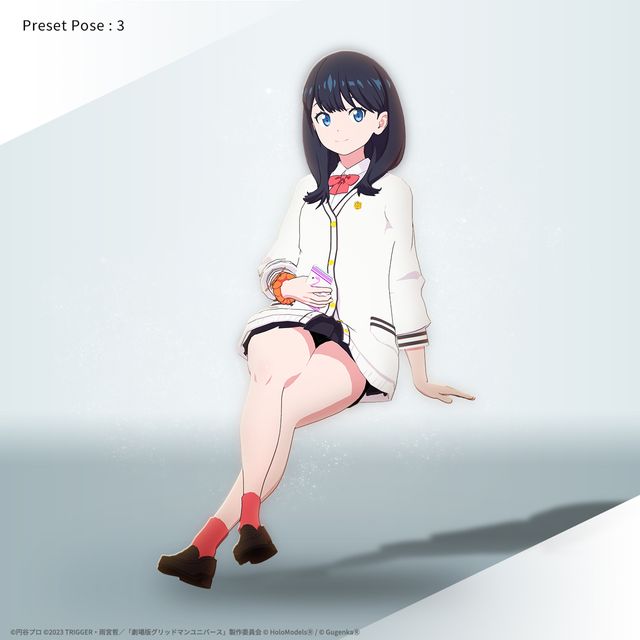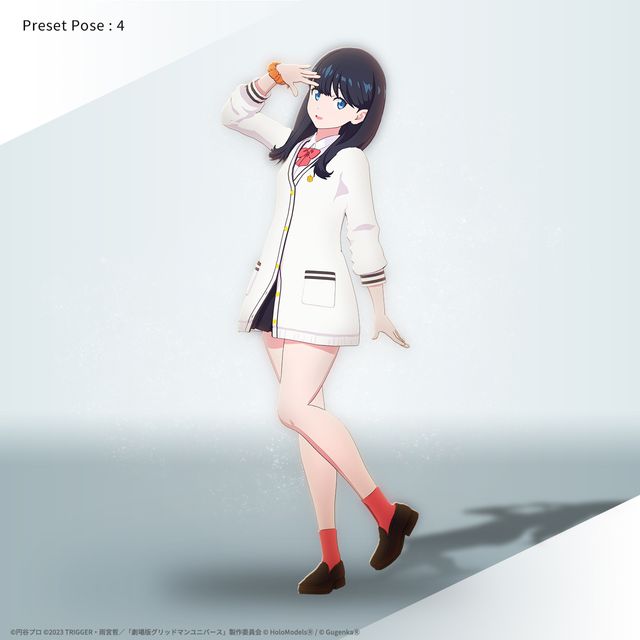 SSSS.GRIDMAN
Rikka Takarada
¥3,850(Tax Included)
Release date:
2023/01/25
End of sales:
2024/01/24
Share
Description of item
Rikka Takarada from "Gridman" is now available as a digital figure!
The digital figure allows you to place the character anywhere you like, and even fine-tune the pose and facial expression. Adjusted to your own preferences, the real world can be used as a background for viewing and photographing the characters as if they were in the real world.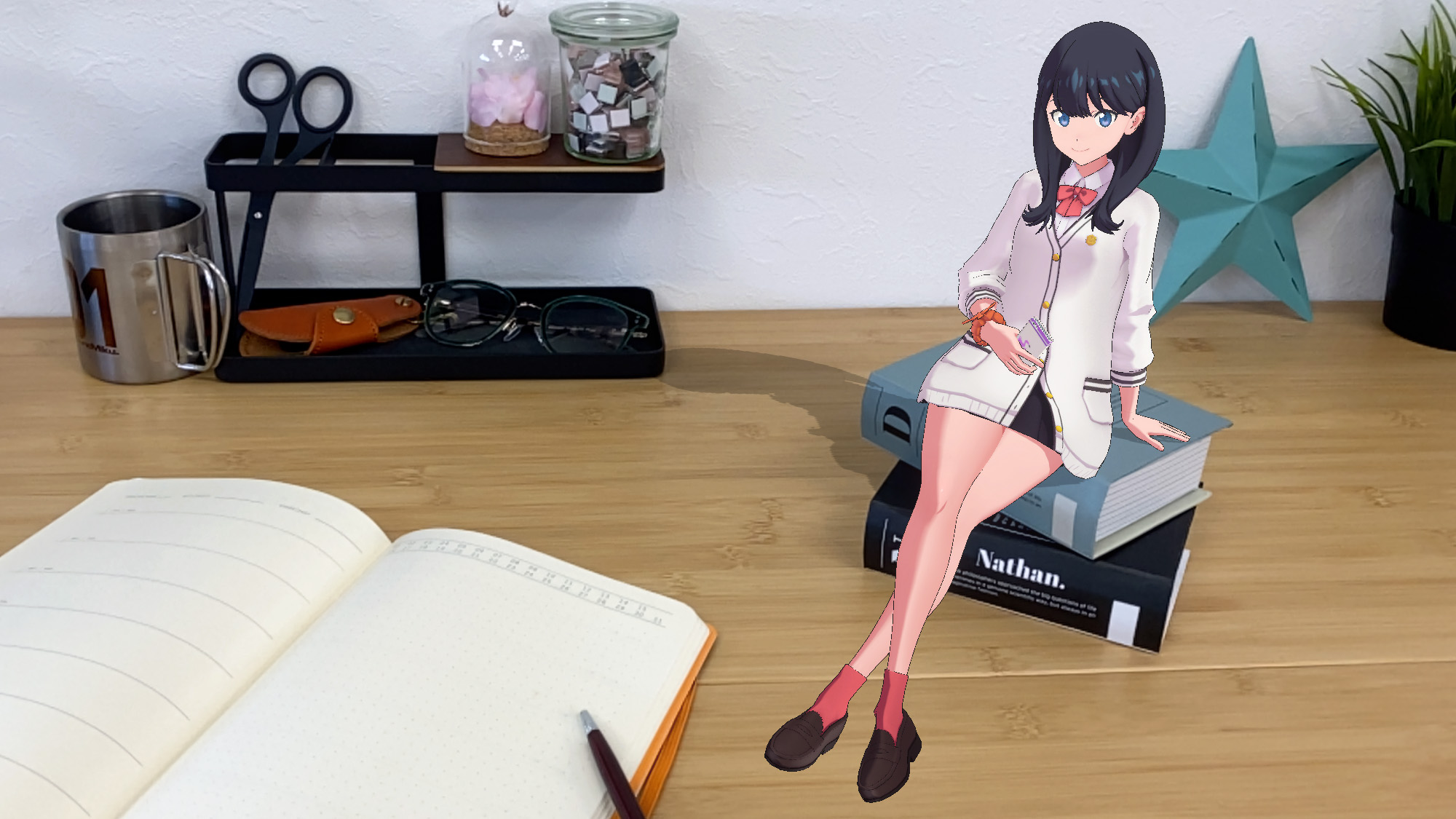 ============= GRIDMAN "GRIDMAN" TV anime official website
https://gridman.net/
------------------------------ What is GRIDMAN Universe? A completely new theatrical anime to be released nationwide in 2023. ▼"GRIDMAN UNIVERSE" official website
https://ssss-movie.net/
============= ▼Download the HoloModels app here.▼ Android:
https://play.google.com/store/apps/details?id=jp.Gugenka.Holomodels&hl=en_US&gl=US
iOS:
https://apps.apple.com/es/app/holomodels/id1555650932
*Please make sure that the HoloModels®︎ app is working properly on your device before purchasing.
Attached items
■Main item
Rikka Takarada
■Item list
Rikka Takarada's smartphone 
©円谷プロ©2023 TRIGGER・雨宮哲/「劇場版グリッドマンユニバース」製作委員会 ©HoloModels®︎/©Gugenka®
Loading...