Hatsune Miku holographic poster: Natsume*kei.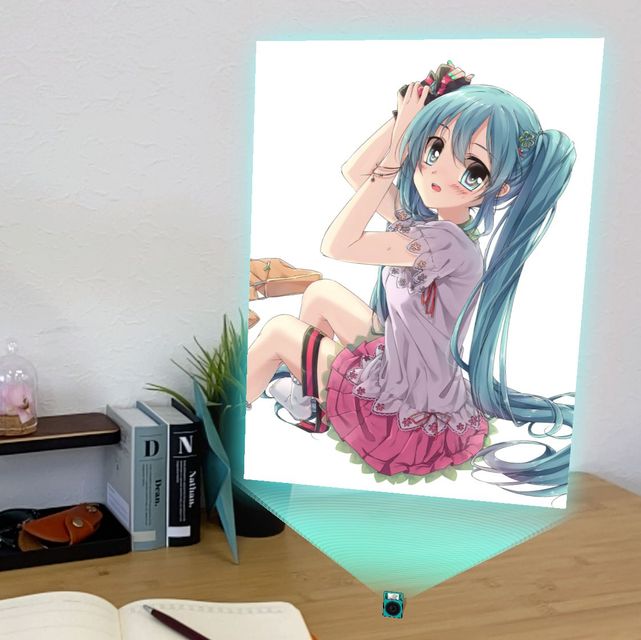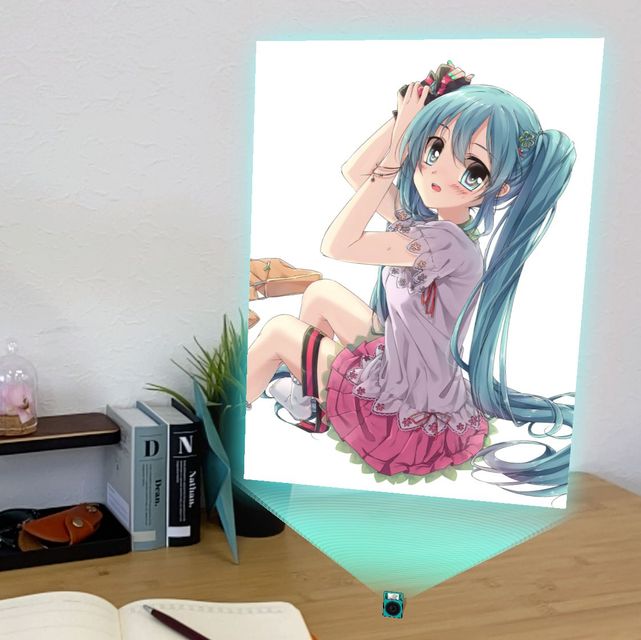 Description of item
Hatsune Miku Illustration Holographic Poster is now on sale! This holoposter displays illustrations like holograms that can be enjoyed. Using the spray function of the HoloModels app, you can adjust the size and place it anywhere you like. It can be viewed with a smartphone or VR, and can also be enjoyed as a digital interior. Digital figures purchased via the official MIKU LAND website or THE SEED ONLINE can be used within the "HoloModels" app and "Virtual Cast". <Serial Code Entry Procedure (1) Purchase the serial code for the figure on the official MIKU LAND website or THE SEED ONLINE. (2) Log in to XMarket (this site) or register as a new user. Enter the 20-digit serial code from the "Enter Serial Code" button on the serial code entry page to redeem your digital figure. (3)Download the "HoloModels®︎"application. (4) Launch the application and tap the "Login" button. (5) Enter your XMarket registration information. (The app will automatically return to the title screen once the login is complete.) (6) Start the app and the purchased items will be added to the list of items in the app. What is Magical Mirai? Hatsune Miku "Magical Mirai" is an event that combines a 3DCG live performance by Hatsune Miku and other virtual singers with an exhibition where you can experience the joy of creation. A place where people can enjoy creating, support creators, encounter new technologies, and collaboration projects, as well as meet like-minded people who have similar interests! With Hatsune Miku and her friends as a hub (Trigger), this is a place where people can connect through the keyword "creation" and experience the joy of creation. The event aims to be a place where people can connect with each other and experience the joy of creativity, with Hatsune Miku as the hub. With "Hatsune Miku" at the center, "Kagamine Rin", "Kagamine Len", "Megurine Luka", "MEIKO", ""KAITO"" and others will liven up the event. Official website
https://magicalmirai.com/10th/
▼ What is "Hatsune Miku"?
https://piapro.net/
Developed by Crypton Future Media, Inc., Hatsune Miku is a software application that allows anyone to sing a song by inputting lyrics and melody. Hatsune Miku became a movement when many creators made music with it and posted it on the Internet. Miku Hatsune has also attracted attention as a "character" and is now active in a variety of fields, including the development of goods and live performances as a virtual singer, and her popularity is spreading around the world. Rin Kagamine, Len Kagamine, Luka Megurine, MEIKO, and KAITO are also virtual singers developed by Crypton Future Media Inc. Click here to download the latest version of the HoloModels app. Android :
https://play.google.com/store/apps/details?id=jp.Gugenka.Holomodels
iOS :
https://apps.apple.com/jp/app/holomodels/id1555650932
*This product is only compatible with the latest version of HoloModels. Please note that this product cannot be used with the old HoloModels app. Please make sure that the HoloModels®︎ app is working properly on your device before purchasing.
Sales area
Worldwide (excluding some areas)
Attached items
■Main item
Hatsune Miku holographic poster: Natsume*kei.
Art by 夏目*頃 © Crypton Future Media, INC. www.piapro.net ©HoloModels®︎/©Gugenka®
Loading...